Thursday Racing Ready to Roll on Casella Night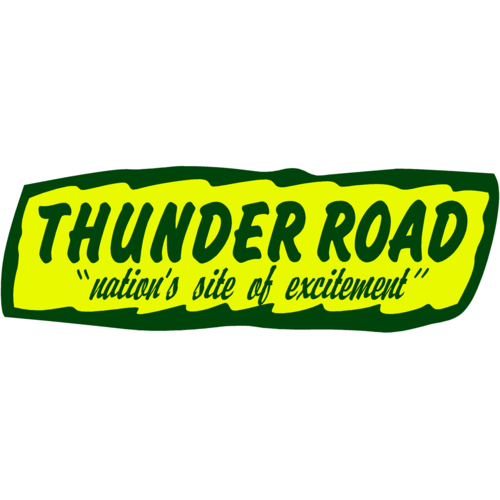 Barre, VT – The Thursday Thunder is finally set to rumble at Barre's Thunder Road this Thursday, June 13. No summer in Central Vermont has truly begun until one hears the roar of the high banks on a Thursday. At Casella Waste Systems Night, the 60-year tradition will be renewed with another big evening of championship stock car racing.
The first Thursday night event of 2019 arrives just as the weather is finally warming up – but the action at the "Nation's Site of Excitement" is already red-hot. Electrifying racing and compelling storylines abound in the Maplewood/Irving Oil Late Models, Lenny's Shoe & Apparel Flying Tigers, and Allen Lumber Street Stock as the early jockeying has begun to determine who will be crowned the champions in September.
Barre's Jason Corliss continues to be the man to beat in the Late Model ranks. While he was edged out on the track last Friday in his quest for a fifth straight win, Corliss remains the early leader in the clubhouse for the "King of the Road" crown. But just two events of a 14-event championship chase are in the books, and a lot can change in just a few hours.
Many other drivers have shown some fire through the season's early stages and are looking forward to getting in the rhythm of Thursday night racing. Montpelier's Kyle Pembroke won the battle last week by taking the victory after a tire-smoking duel with Barre's Cody Blake. The thrilling finish catapulted the duo to second and fourth in the standings, respectively. Sandwiched between them in South Burlington's Trampas Demers, whose quiet consistency once again has him in the hunt early.
But while some racers are off to the start they need, others are hoping for a reversal of fortune this week. Two-time and defending "King of the Road" Scott Dragon found the wall late in Friday's event, and as a result, the Milton veteran sits 14th in points. While he and his Richard Green Racing team have time to make up the deficit, they know they can't afford two straight subpar finishes. Defending Rookie of the Year Brendan Moodie, junior Stephen Donahue, and veteran Tyler Cahoon are also among those trying to find a spark.
In the Lenny's Shoe & Apparel Flying Tigers, the youth movement that began two years ago is now bloomed in full force. The top four in the standings through three events are all age 22 or younger. E. Calais's Tyler Austin has the points lead for the first time after posting top-five finishes in each of the first three features. Hardwick's Jaden Perry is 11 points behind after a win and a second in his last two outings. A pair of teenagers, Waterbury Center's Kelsea Woodard and rookie Stephen Martin of Craftsbury, are third and fourth.
However, the veterans aren't ready to concede just yet. Former champions "Double-O" Joe Steffen of Grand Isle and Jason Woodard of Waterbury Center are tied for fifth and seventh in the standings, respectively. Kelsea's dad Jason is also coming off a victory in the Myers Container Service Triple Crown opener. Other vets such as Mike Martin, Robert Gordon, and Matthew Potter are gearing up to mount a charge when the opportunity strikes.
The Allen Lumber Street Stocks made history last year with the youngest champion in Thunder Road history – and they just might end up breaking the record again. Fifteen-year-old Kasey Beattie of St. Johnsbury continues to sit atop a large field of four-cylinder runners. Berlin's Kasey Collins returned to racing this season after a year off and has improved by leaps and bounds as he rides second in points. Barre's Jeffrey Martin has already recovered from an Opening Day crash to get back up to third while J.T. Blanchard and Michael Gay have been in the top-10 every time out.
In addition to the breathtaking thrills of Thunder Road's weekly stars, Thursday's event will also feature the annual appearance from the New England Antique Racers (NEAR). Both the NEAR Modifieds and NEAR Sportsmen will take to the high banks as fans get to watch the cars of yesteryear on the gas once again.
The excitement of Casella Waste Systems Night begins at 7:00pm on Thursday, June 13. The Maplewood/Irving Oil Late Models, Lenny's Shoe & Apparel Tigers, Allen Lumber Street Stocks, and New England Antique Racers will bring the thrills during a full evening of championship action. The pits open at 3:30pm and the front gates open at 5:15pm. Admission is just $12 for adults, $3 for kids ages 6-12, and $25 for a family of four (2 adults, 2 kids).