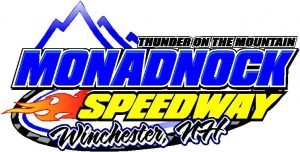 Monadnock Speedway Prepares for Upcoming Special Events
Winchester, NH: The high banks of Monadnock Speedway was silent this past Saturday as Mother Nature brought downpours to the region throughout the day and early evening. However, the silence of the 1/4 track will be broken as the upcoming two weeks are filled with plenty of action to satisfy for full fender fans, open wheel fans and MudBog Fans.

This Saturday (August 12th) , Monadnock Speedway will welcome the Granite State Pro Stock Series for the JBH 100 special event. The race venue will also include the NASCAR Whelen All American Weekly Series of the Sportsman Modifieds, Super Stocks, Mini Stocks and Thunder Stocks along with Lightning Stocks and Young Guns. Race time will be at 6PM.
On Sunday (August 13th), the speedway host the Annual Cindy Hall Memorial Mudslinger Event highlighting six divisions of Opens, Pros, Outlaws, Modifieds, 8-Cylinder and 4/6 Cylinders. The Mud starts flying at Noon.
Saturday, August 19th, The Modified Touring Series makes the stop at the high banks competing in a 125 Lap special event. This will be the second to the last stop they will make in the 2017 season. The event will also in include all the speedway's weekly divisions. Race time will be at 6Pm.