By: Dick Casey
Third Place Run for Eddie MacDonald in the PASS Race at Oxford Plains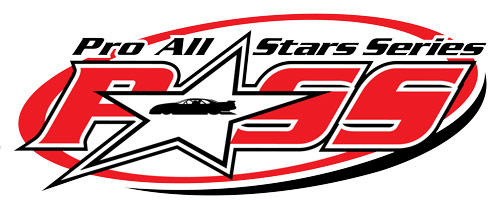 Eddie MacDonald hung on to post a third place finish in the PASS Super Late Model Open 100 at Oxford Plains Speedway in Maine on Sunday, July 7. The #17Ma started on the outside pole in the 29 car field for the 100 lap event around the famed speedway after posting a win in the second of three qualifying races.
The Freddie Peterson owned Camaro battled a loose condition throughout practice, qualifying, and during the race with Eddie Mac saying, "It was just loose enough I couldn't drive it hard into the turns and off. Rollie and the crew made a lot of changes during practice and got the car a little better for the race but it wasn't great. It is still a new car with only a couple of races on it so we are getting the handle on it and should be dialed in by the time the 250 rolls around."
Eddie Mac battled pole sitter Ryan Robbins side-by-side for the first six laps before grabbing the top spot for only a handful of laps before race winner Curtis Gerry powered to the lead on tenth circuit and drove away from the field. Eddie Mac remained in second place but was involved in a lap 31 caution that damaged the right front and affected the toe. The Rowley Mass veteran and birthday boy managed to hold the spot for 72 laps while racing Dave Farrington side-by-side before relinquishing the spot on the 73rd circuit. Eddie Mac rode unchallenged for the final 27 laps.
"It is disappointing to finish third but as I said this is a learning process and we are getting closer with this car," said Eddie Mac. "Curtis was just so fast no one was going to catch him today and Dave had a fast car at the end and I just couldn't hold him off. We will be back next week so hopefully we will be better and contend for the win."
"Thanks to Sheila and Freddie Peterson from Peterson Auto Body for making this all happen and thanks to our sponsors Kenny and Scott Thompson from Hancock Electric, Derek Beatrice from EXIT Realty, and Rob Grimm from Grimm Construction," said Eddie Mac. "It was great to have Derek there today with his young daughter Haley and she was really happy with the trophy we gave her. Our crew continues to work hard and Rollie (LaChance) and I appreciate everything they do. None of this would be possible without the help and support of a lot of people and we truly appreciate it."
PASS will return to Oxford Plains Speedway next Sunday, July 14 for a 150 lap event.