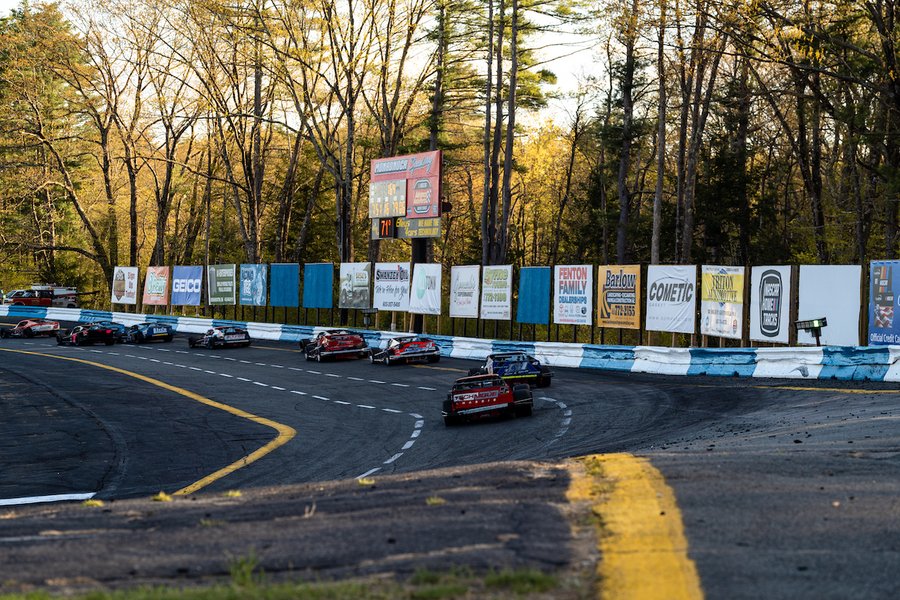 Winchester Open 100 Part of Full Race Day Card
By Jeff Brown, for JDV Productions
JDV Productions is pleased to invite race fans to be a part of history this weekend.
Monadnock Speedway in Winchester, N.H. is hosting the inaugural JDV Open Modified 100 this Saturday, June 3, introducing the JDV Productions brand to regional motorsports in the Open Modified ranks..
Long a staple of local short tracks, the open-competition concept welcomes racers from different tracks and sanctioning organizations to compete head-to-head in races where victory and the evening's prize purse are paramount.
Open-competition Modified racing in New England has made a big comeback in the last decade, and after years of promoting successful events with the NASCAR Modified Tour, JDV brings the same energy and enthusiasm to the short tracks that make those marquee events possible.
Over twenty of southern New England's top Modified racers will be assembled in the pits at "Mad Dog" to chase the $5,000 winner's prize on Saturday night, from local heroes to touring veterans. The full purse also includes a minimum of $1,000 to drivers who take the green.
Multi-time Monadnock champion Todd Patnode leads the local charge, with Kirk Alexander, Joey Jarvis and Cory Plummer among the drivers looking to win in their own relative backyards.
They will face off against Connecticut's Chris Pasteryak, Richard Savary, Kurt Vigeant, Cameron Sontag, and others who hope their experience racing throughout New England will pay dividends on Monadnock's high banks.
And some fit both bills. Sam Rameau, Matthew Kimball and Brian Robie have not only local experience, but plenty of time racing on the road with the NASCAR Modified Tour and in the Open Modifieds lately. All three competed in last week's Granite State Derby at Lee USA Speedway, and all three will be among the frontrunners Saturday night.
The JDV Open Modified 100 caps off a full night of racing including some of Monadnock's local classes and the visiting New England Dwarf Car Series, which joins JDV Productions for a third time in 2023. And just like at JDV's NASCAR-sanctioned events, JDV Experience All-Access privileges are available to get fans even closer to the action.
Saturday's inaugural JDV Open Modified 100 at Monadnock Speedway also features the New England Dwarf Car Series, plus Monadnock's own NHSTRA Late Models, Pure Stocks and Young Guns for an action-packed evening at the track. Grandstands open at 3:30pm with qualifying to begin at 6pm. General admission seating is $35 for adults, and children 12 and under are free. JDV Experience All-Access tickets are $79 each and include reserved seating. Fans are also invited to follow along from home on FloRacing for the entire program live.
For more information on JDV Productions, visit JDVProductions.com and follow on social media for the latest updates throughout the season, including updates from the track on race day with feature winner posts.