ANGELO BELSITO EARNS GRANITE STATE PRO STOCK SERIES WIN AT MONADNOCK
By Souza Media/Kyle Souza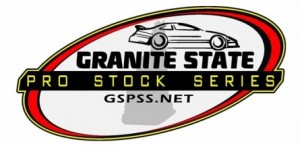 WINCHESTER, N.H. — Round two of the Granite State Pro Stock Series season brought competitors to the high-banks of Monadnock Speedway, and it was multiple-time series winner Angelo Belsito clicking off another checkered flag.
Belsito and the rest of the field competed in three, 20-lap segment races in place of a 100-lap feature — and the final finishing order for the race was determined based on a points system. The winner of each segment earned one point, while second-place earned two points, third earned three, and so on, throughout the field. The driver with the lowest number of points at the end of the three — Belsito — was declared the overall winner of the day. Devin O'Connell was second and Gabe Brown third.
Belsito won the first two segments and was the runner-up in the final round. O'Connell finished fourth in the first race, then second and first.
(more…)