GSPSS Announces 2020 Contingency Awards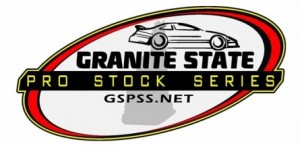 For 2020 the Granite State Pro Stock Series has partnered with some of the top suppliers to short track racing teams to provide one of the industry's best contingency programs. Several new companies as well as many returning ones will support the teams as they compete in 2020.
"We take great pride in working with quality companies to get the racers a little extra for their efforts", Stated series President Mike Parks. "This year's contingency program is arguably the best we have ever had and that is exciting for everyone".
Three new companies have signed on, although none of them are unfamiliar to the series and its teams.
Speed51 is a longtime partner and will present $51 to the leader of lap 51 at all events in 2020. They will also continue to stream most of the 2020 scheduled events live. "Speed51 has enjoyed a great relationship with the Granite State Pro Stock Series", says Northeast editor Brandon Ward. "We are happy to have a partnership that benefits the series, tracks, racers and fans".
(more…)