Shaw Dominates GSPSS at Monadnock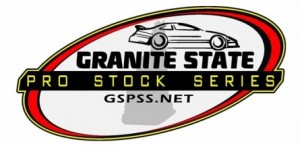 The Granite State Pro Stock Series invaded Monadnock Speedway for a mid summer affair and DJ Shaw finally conquered a track that had stymied him for several years.
On a hot and sunny afternoon practice went smoothly for everyone except rookie Casey Call. At the end of the final practice session the bracket that attaches the track bar to the rear end broke sending the team scrambling to make repairs. The part failure would cause him to miss time trials but the young driver would make the call for his heat race.
The Crazy Horse Racing Fast Time Challenge would be the first laps of competition for the series competitors and it was former champion Devin O'Connell setting fast time for the day. O'Connell came up short of Mike O'Sullivans track record by less than a tenth of a second but was the fastest man on this day.
(more…)