Darling Triumphant in GSPSS Return to Speedbowl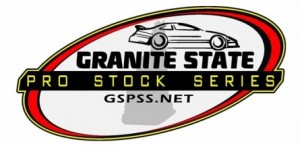 The Granite State Pro Stock Series made a triumphant return to the New London Waterford Speedbowl on Saturday evening and it was Seekonk Massachusettes Dave Darling coming out on top of a stacked field.
Under race day perfect skies, the GSPSS kicked off the show with The Crazy Horse Racing Fast Time Challenge. Twenty two cars took time and it was Angelo Belsito setting the GSPSS Speedbowl track record with a time of 14.681 seconds. Jake Matheson and Dave Darling would complete the top three in time trials with Belsito and Matheson leading a pair of heat races to the green flag.
In both heats it would be the outside pole sitter who would get the jump and lead all the laps. Darling in heat one and point leader Joey "Pole" Polewarczyk in heat two would take convincing wins and head to the redraw with the rest of the top four out of each heat.
(more…)