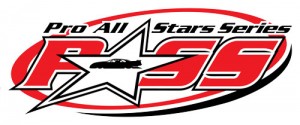 2017 PASS North Super Late Model Schedule Highlighted By Return To Canada
– Oxford Plains Speedway To Host 5 Events Including The 44th Annual Oxford 250, Paying $25,000 To Win On Sunday, August 27
– PASS North Season Opener To Be Part Of Prestigious Icebreaker Weekend At Thompson Speedway In April
– PASS Returns To Quebec On May 21 and New Brunswick On June 3, Oxford 250 Spots Up For Grabs
NAPLES, ME (December 8) – Pro All Stars Series (PASS) officials announced today the release of the 2017 schedule for the PASS North Super Late Models. The Northeast's top short trackers will once again compete at some of the best speedways in New England and Canada, highlighted by the 44th Annual Oxford 250 at Oxford Plains Speedway. The season will begin for the second year in a row at Thompson Speedway Motorsports Park in Connecticut as part of the Icebreaker weekend on April 1-2. After a year hiatus, PASS will return to Canada in 2017 with events in the provinces of Quebec and New Brunswick. The PASS North Super Late Models will compete on 10 different speedways in 4 states and 2 Canadian provinces in 2017.

"We believe this is our strongest schedule yet for the PASS North Super Late Models," said PASS President Tom Mayberry. "This year we will celebrate our 17th year of sanctioning races and we're very glad to be able to return to Canada in 2017. Our fans to the north are some of the most passionate in all of racing. The Oxford 250 has found a home with its August date and has solidified its place as one of short track racing's biggest events and we're glad to continue that this coming year."
The 44th Annual Oxford 250 looks to continue as one of the crown jewel events in short track racing with racers from all across North America expected to compete for $25,000 to win, plus guaranteed lap leader money on August 25-27. The 250 will again cap off a full weekend of short track racing action on the famed Oxford Plains Speedway in what many dub Maine's premier sporting event annually. And for the first time ever, the PASS National Champion will be crowned at the conclusion of the 250.
A final tune-up to the Oxford 250 will take place on Saturday, July 29 at Oxford Plains Speedway. In addition, Oxford Plains Speedway will once again host the PASS North Super Late Models on Saturday, April 22 and will crown the PASS North titlist with the season finale on Saturday, October 14.
Following a successful debut last year, PASS will again sanction a special Independence Day weekend show at Oxford Plains Speedway on Sunday, July 2. This event will be a non-points event, featuring PASS "non-winners." The top three finishers will be given guaranteed starting spots for the 44th Annual Oxford 250. This year, Wayne Helliwell, Jr. won the PASS "non-winners" race before going on to capture the checkered flag in the Oxford 250.
In 2017, PASS North returns to Canada for two major events. On Sunday, May 21, PASS makes its way back to Quebec for an event at Autodrome Montmagny. And for the first time since 2014, the PASS North Super Late Models will be at Speedway 660 in New Brunswick for an Oxford 250 qualifier on Saturday, June 3. The top three teams from the United States and the top three teams from Canada will each receive guaranteed starting spots for the Oxford 250.
Maine's Beech Ridge Motor Speedway will host the PASS North Super Late Models three times in 2017 on Saturday, April 29, Saturday, July 8, and on Sunday, September 17. The PASS 300 in April will be one of six PASS National Championship events that were announced earlier this month.
Speedway 95 in Hermon, ME returns to the PASS North schedule for a fourth consecutive year with a 150 lap event slated for Sunday, June 18.
PASS will make its first of five trips in 2017 to the state of New Hampshire on Saturday, May 6 at Star Speedway. There will also be a special Thursday night event at Star Speedway on July 13. PASS will make its only trip to White Mountain Motorsports Park on Saturday, September 23. The series will also be in the Granite State on Friday, June 23 for an event at Lee USA Speedway and then again on Friday, August 11.
The Super Late Models of PASS will compete again for the third straight year at Thunder Road International Speedbowl in Vermont on Sunday, May 28. The PASS North Super Late Models will race for 150 laps and the Thunder Road Late Models will join them for the Mekkelsen Memorial Day Classic 100.
The Pro All Stars Series is recognized as North America's premier sanctioning body for asphalt Super Late Models and boasts such marquee events as the legendary Oxford 250 at Oxford Plains Speedway and PASS South's Easter Bunny 150 at the historic Hickory Motor Speedway. For technical information concerning all PASS divisions please send questions to passracing@roadrunner.com.
2017 PASS North Super Late Model Schedule
April 2 Thompson Speedway Motorsports Park Thompson, CT
April 22 Oxford Plains Speedway Oxford, ME
April 29 Beech Ridge Motor Speedway Scarborough, ME
May 6 Star Speedway Epping, NH
May 21 Autodrome Montmagny Montmagny, QC
May 28 Thunder Road International Speedbowl Barre, VT
June 3 Speedway 660 Geary, NB
June 18 Speedway 95 Hermon, ME
June 23 Lee USA Speedway Lee, NH
*July 2 Oxford Plains Speedway (non-points, non-winners) Oxford, ME
July 8 Beech Ridge Motor Speedway Scarborough, ME
July 13 Star Speedway Epping, NH
July 29 Oxford Plains Speedway Oxford, ME
August 11 Lee USA Speedway Lee, NH
August 25 – 27 44th Annual Oxford 250 Oxford, ME
September 17 Beech Ridge Motor Speedway Scarborough, ME
September 23 White Mountain Motorsports Park N Woodstock, NH
October 14 Oxford Plains Speedway Oxford, ME